There are numerous responsibilities to be fulfilled, some are specific to individual events. The tasks we need covered for most events are:
Course Safety Monitors
Lead Bikers
Water Stations
Start Crew Crowd Control
Finish Line Timing
Pre-race and/or Post-race (various duties including crowd control, product distribution, Goodie Bags or T-shirts Pickup, etc.)
Race Day Registration and Will Call
Clothes Check (Sweats Check)
All volunteers are rewarded with t-shirts, refreshments, and our appreciation.
Photos by Gene Cohn Photography and Brightroom.com
If you would like to help out at any of our events, you can sign up online !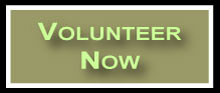 Still have questions? For more information, contact nancy@rhodyco.com
Or call RhodyCo at 415.759.2690