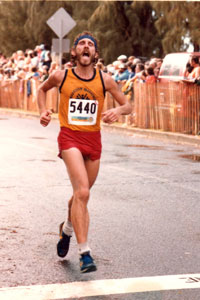 1980 crossing finish line at
Honolulu Marathon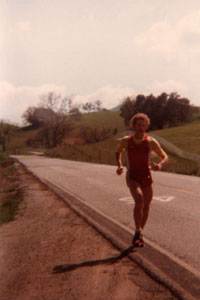 1983 run L.A. to San Francisco
Dave Rhody Bio
Born to a large farm family in South Dakota.


Did a four-year stint studying to be a Catholic priest.


Earned a Bachelors in Social Work from Valparaiso University.


Nine years of Social Work, half of them as a certified Sex Educator.


Masters work at the University of Hawaii while working at the Waikiki VD Clinic.


After social work burnout, waited tables at Houlihan's Restaurant on Fisherman's Wharf.


Ran a 630-mile route from L.A. to San Francisco in 1983, sponsored by Houlihan's Restaurant.


Founded the 'Houlihan's to Houlihan's Race' in 1984 and produced it annually through the 2015 race, changing the name along the way to 'Across The Bay 12K' (now produced by Soul Focus).


Founded RhodyCo Productions and with wife/partner, Kathy Henning, went on to produce 490 runs, cycling and other fitness events. *Retired from RhodyCo in 2016


Created, wrote, produced and hosted 'BodySpeed™' in early 1990s, with TV coverage of races airing on SportsChannel, an affiliate of NBC.


Published first Novel 'Dakota White' in 2007.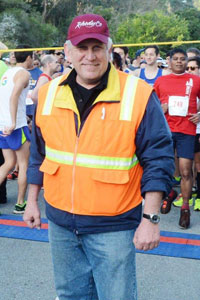 2015 KP San Francisco
Half Marathon and 5K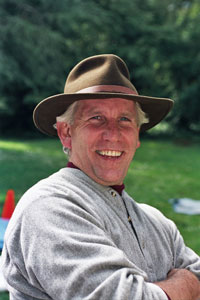 Dave Rhody - Author